Welcome back!
Registration for the Tournament Park Tennis Club will open for returning members on April 17th. This exclusive registration window for returning members ends on April 30th.
On May 1st, we will open for new member registration.
We will open as soon as allowed by city and provincial health guidelines.
In the off-season, your executive board has been busy:
1. We have renovated the bathrooms (nearly done!) and are in the process of refreshing the clubhouse
2. We assessed a short list of contractors to resurface the courts. We are now negotiating final terms for a start date near the end of the 2021 season
3. In response to a frequent member request, we investigated an online court reservation system. The culmination of the process was a decision to adopt an integrated web site, membership registration and on line court reservation system. We ask for your patience as we roll this out over the coming weeks
Kudos to the board for its vision and leadership. I also want to introduce you to our new executives including Anthony Martino (treasurer), Crystal Smith (membership director), Eric Doman (tournament director), and Jonathan Lechter (member at large).
We are also pleased to announce the return of our head pro, Radu Popescu, and his team. Radu returns for his seventh year at the club.
Game on!
Hubert Lum, President
---
The Neil Campbell Award
The Neil Campbell Award recognizes the TPTC member who best exemplifies sportsmanship, dedication to the game of tennis, and contribution to our Club and community. Neil was a longtime member who loved the game and the Club. He served on the Executive Board for many years, played for the Club's competitive teams, and regularly participated in Wednesday Round Robins. He was always a gentleman and a good friend to many. Neil passed away in 2013. This award is meant to honor Neil and promote the good qualities he exemplified.
Starting in 2014, the recipient of this annual award is chosen by a vote of the general membership.
Clayton Cobb is a distinguished professor and community volunteer. He has contributed significantly to the life of TPTC as a long-time member, former ICTA captain and former board member. We are pleased to announce his selection as the 2020 winner of the Neil Campbell award.
Congratulations!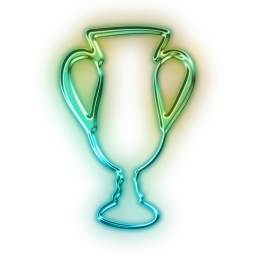 ---
Personal Privacy Policy
The club respects your rights to privacy and takes personal privacy seriously. The information that is collected on the membership and program registration forms is limited to what is required to provide you and the associations that the club belongs to with the basic information needed to serve you. TPTC does not sell this information to third parties.
Club Voicemail Update
Based on feedback that has been received, the phone message will be updated regularly and will provide information regarding programs and schedules for the week. Planned events and programs (including cancellations due to inclement weather) can be obtained by calling the club at +1 416 733 4643.
Email Distribution List
Emails will be used for the purpose of notifying members of events related to the ongoing operation of the club and special events. Please be sure to include your primary email contact to ensure that you receive any club related information. It is recommended that you add tennis@tournamentpark.com to your email contact list.