"Meet The Team"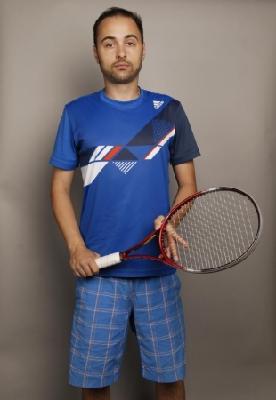 Radu Daniel Popescu
Director of Tennis
Radu Daniel Popescu has been teaching tennis for over 14 years and has worked with children and adults at all levels. He has coached many ranked juniors at the provincial, national and international levels to beginners without tennis experience. He has also coached adults that vary in skills from beginner to advance. Currently, Radu is the Director of Tennis and Head Pro at Tournament Park Tennis Club, a community club with 400 members in the heart of Toronto that runs from April to October each year. During the winter season, Radu privately coaches at Tennis Canada's Aviva Centre. In the past four years, Radu has managed and coached professional athletes on professional tours including ATP, WTA, Challenger and Futures tours.

Prior to going on tour, Radu was the Assistant High-Performance Tennis Professional & Head of Schools Programs at North York Tennis Association (NYTA). He was the Co-Director of the Elite High-Performance Program at Thornhill Park Tennis Club during the 2016 to 2017 winter season. Radu is part of The WTA (Women's Tennis Association) Coach Program as an official registered WTA Coach. WTA is the principal organizing body of women's professional tennis. He had the privileged to coach at the 2018 Roland Garros Grand Slam.

Radu has played junior tennis and was a former OTA (Ontario Tennis) top 25 ranked player. He also competed in numerous adult tennis tournaments and played Varsity level soccer for Dalhousie University. Radu is a lifelong learner and regularly attends numerous professional development courses with Tennis Canada, OTA, USTA and ITF each year. He has certifications in Coach 1 (Club Pro 1), CP2 (Club Pro 2 professional) and CP3 (Club Pro 3). He is part of a selective group of 28 coaches in Canada that have the Club Pro 3 certification. He is also certified as a Cardio Tennis Professional by (OTA - Ontario Tennis) plus Wheelchair Tennis Certification (Tennis Canada). He possesses a Bachelor of Arts degree from Dalhousie University and a Post Graduate Diploma in Sports Business Management from the University of Ontario - Durham College. He is also the co-director of Tennis Retreats providing exclusive tennis trips to guests at world-renowned resorts.
Telephone: + 1 647 801 4270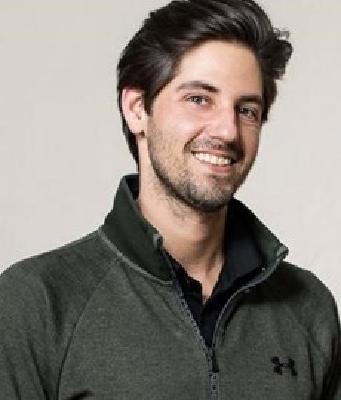 Matthew Porter
Head Pro
It is with great pleasure we announce the addition of our new Head Pro Matthew Porter. Matthew is a seasoned tennis professional having worked in the industry for the past 15+ years, holding certifications through Tennis Canada, TPA, & PTR. He was a former Nationally Ranked Junior and College Tennis Player, graduating from York University, capturing 4 OUA Gold and Silver Medals. During the early stages of his coaching career he was fortunate to help develop the likes of some of Canada's top players at Tennis Canada, and most recently at the Donalda Club where he led all areas of the tennis department during his tenure. During his time at Donalda Club, Matthew also took groups to Wimbledon & developed the largest 1 week tennis retreat in the Caribbean. Matthew has experience working with adults & juniors alike, training players through their development phases as well as professionals competing in ITF's, ATP, & WTA Tours. For the last 4 years, Matthew had stepped away from tennis, helping found & build a multidisciplinary sports medicine clinic with his wife, in Toronto's Forest Hill Village. Matthew brings with him a wealth of experience in private clubs, community clubs and general knowledge & passion for tennis. We can't wait to welcome him to the club and look forward to seeing all that he has to offer the TPTC Membership.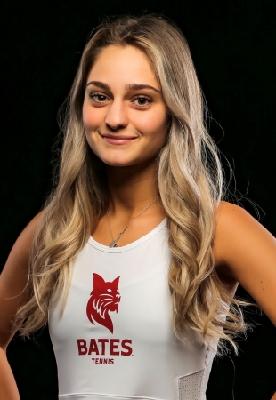 Anna Rozin
Director of Camps & Head Assistant Tennis Professional
NCAA DIII tennis player at Bates College

Certified Tennis Instructor by TPA Tennis Canada

Certified Standard First Aid & CPR/AED by Red Cross Canada

Coaching and hitting partner experience at Tournament Park, North York Tennis Association (NYTA), and Thornhill Park Tennis Club

Juniors nationally ranked tennis player (ITF's & ITA's)

Competed for Team Canada Tennis at the Maccabi Games 2017

Coaching and hitting with all ages/all levels of tennis

Experience with large/small groups, summer camps, privates, semi-privates

Telephone: +1 207 402 8922

E-mail: annarozintennis@gmail.com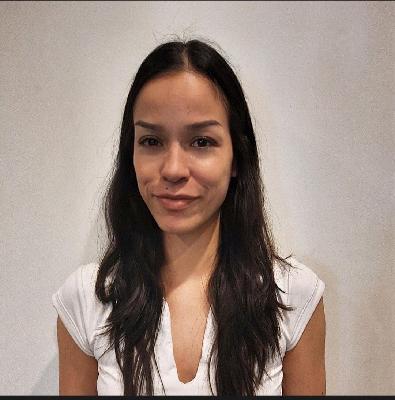 Matea Sharon Roki
Assistant Tennis Professional
• Current professional tennis player (Highest ranking ITF 1484)
• Former NCAA division 1 tennis player (Chicago State University, Bethune-Cookman University)
• Former top Canaidan junior U12-U18
• 5 years of hitting partner experienced for top canadian juniors
• 2 years Tennis camp coach
• Certified CPR/AED Level C
• Currently enrolled in Tennis Canada's Club Pro 2 Certification.
• As well - Schools Program Lead Coach for OTA & Green Means Go Assistant Professional.
Telephone: 437-220-6155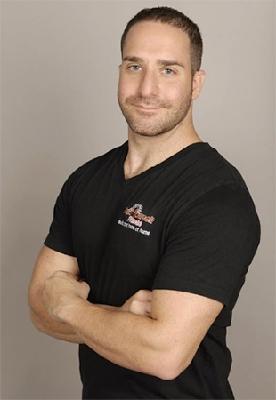 Darren Singer
Director of Fitness
Darren has specialized in in-home fitness training / boot camp for the past eight years, coming to clients in their homes, places of employment and in parks.

Born in South Africa, Darren's family moved to Toronto in 1987. Growing up, Darren dedicated his life to sports and fitness and was a lead player in sports such as basketball, tennis, soccer, ice hockey and volleyball.

In his late teens, Darren suffered a back injury which resulted in two herniated disks. Doctors told him he would never be able to train again; one warned him that "lifting weights would be like drinking poison."

But Darren's positive attitude and love of his chosen career would not let him give up his dreams. He not only strengthened his back, but proved that using exercise techniques can correct even severe medical conditions. He went on to graduate from Humber College's program in Fitness and Health Promotion.

Today, Darren brings that dedication, personal experience and expertise to help his clients achieve their own goals. His philosophy is to train hard, eat smart and get adequate sleep.
Telephone: +1 416 569 5262